How to Hire a Professional Cleaning Company: A Simple Guide
Hiring a professional cleaning company can be a game-changer for maintaining a clean and tidy home or office space. However, finding the right cleaning company that meets your needs and expectations requires careful consideration. In this blog post, we will provide you with a simple guide on how to hire a professional cleaning company, ensuring you make an informed decision and receive top-quality service.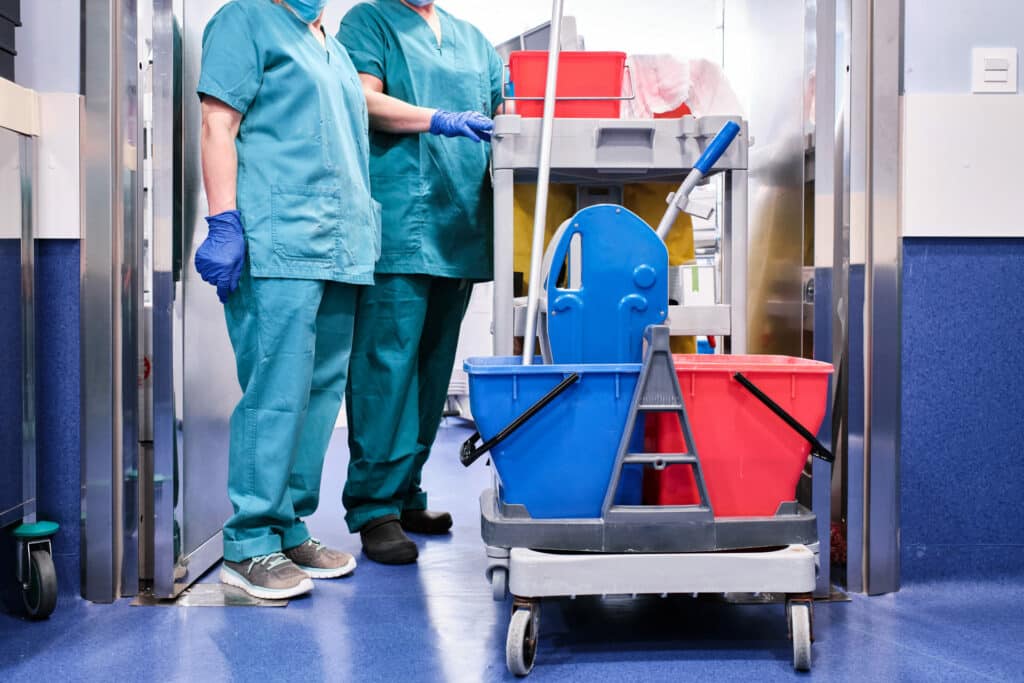 Assess Your Cleaning Needs: Before searching for a cleaning company, determine your specific cleaning needs.
So firstly, consider the size of the space to be cleaned, how often you need the cleaning, and any specialized cleaning tasks you may require. Having a clear understanding of your needs will help you narrow down your options and hire a cleaning company that can meet your specific needs.
Research and Gather Recommendations: Also, conduct thorough research and seek recommendations from trusted sources to create a list of potential cleaning companies.
Look for reviews and ratings online, and ask friends, family, or colleagues for recommendations. Let's move on to screening potential cleaning companies.
Check Credentials and Insurance: Ensure the cleaning company you consider has the necessary credentials and insurance for your peace of mind.
Check if the cleaning company is licensed and bonded. Additionally, verify if their employees undergo background checks and are properly trained in cleaning techniques. Insurance coverage is very important to protect you from liability in case of accidents or damages during the cleaning process.
How to Hire a Professional Cleaning Company: A Simple Guide
Request Quotes and In-Person Assessments: Request quotes from multiple cleaning companies and consider scheduling in-person assessments.
Ask for detailed pricing information, including any additional charges for specialized services or equipment. In-person assessments allow the cleaning company to accurately evaluate your cleaning needs and provide a more precise quote.
Communication and Customer Service: Transition: Communication is key in ensuring a smooth and satisfactory cleaning experience.
Evaluate the responsiveness and professionalism of the cleaning company during the initial communication process. Consider their flexibility in accommodating your schedule and addressing any concerns or special requests you may have.
Evaluate Cleaning Products and Methods: Inquire about the cleaning products and methods used by the cleaning company.
Ensure the cleaning company uses environmentally friendly and safe cleaning products. Discuss any specific preferences or allergies you may have to ensure they can accommodate your needs.
Hiring a professional cleaning company can save you time and effort while ensuring a clean and well-maintained environment. By assessing your cleaning needs, researching and gathering recommendations, checking credentials, requesting quotes, prioritizing communication, and evaluating cleaning products and methods, you can confidently choose a professional cleaning company that meets your expectations. Enjoy the benefits of a clean space without the hassle, and let the professionals take care of your cleaning needs.
Enjoyed this post? Go check out our cleaning services such as Janitorial Services or some more blog posts on cleaning such as home cleaning tips for pet owners.