Cleaning Tips for Aging in Place: Creating a Safe Environment
As we age, it becomes more important to create a safe and comfortable living environment. One key aspect of getting this is through effective cleaning practices. In this blog post, we will explore simple cleaning tips that can help create a safe environment for aging in place, ensuring a clean and hazard-free home.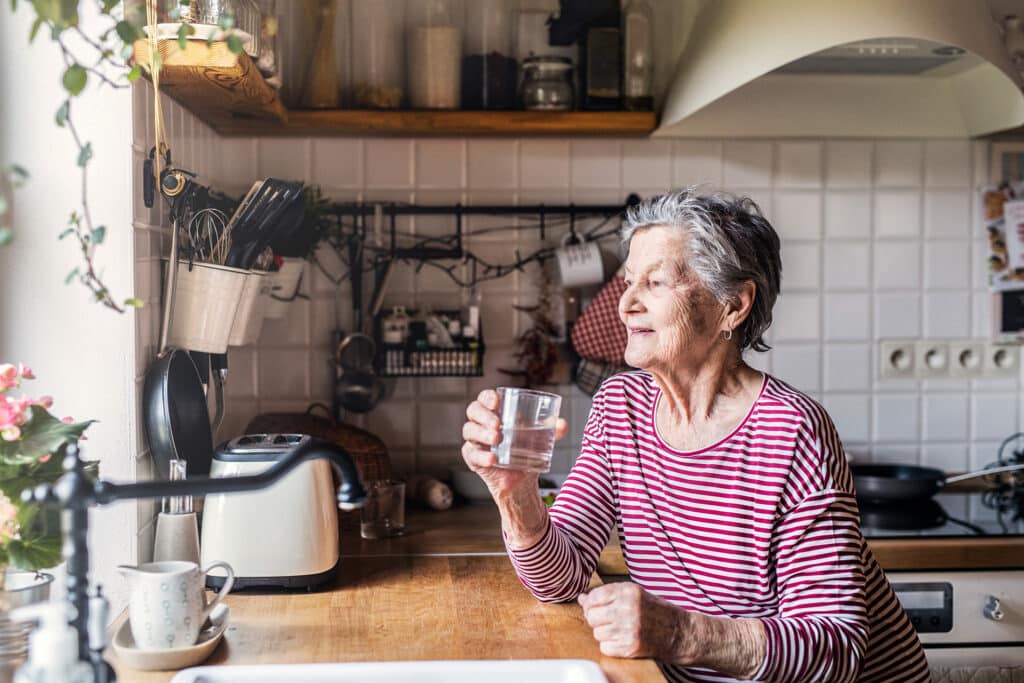 Decluttering: Firstly, we start by decluttering your living space. Remove any unnecessary items that can create obstacles or hazards. Keep paths clear to prevent falling and ensure easy mobility. Once you've decluttered, it's time to address floor safety.
Floor Safety: The second cleaning tip for aging in place is to regularly clean floors. Remove dust, debris, and potential slip hazards. Use non slip mats or rugs in areas prone to wetness, such as the bathroom and kitchen. Ensure rugs are secured with non slip backing or double sided tape to prevent them from sliding.
Kitchen Safety: Thirdly, keep the kitchen clean and organized to prevent accidents. Regularly wipe down counters clean spills quickly, and ensure that all appliances are in good working condition. Furthermore, keep regularly used items within easy reach to avoid straining or reaching for them. Next, let's discuss bathroom safety.
Bathroom Safety: Another big cleaning tip for aging in place is to maintain a clean and slip resistant bathroom. For instance, clean the bathroom regularly to prevent the buildup of mold, mildew, and bacteria. Use non-slip mats or adhesive strips in the shower or bathtub to reduce the risk of slips and falls. Also, install grab bars near the toilet and in the shower for added stability. Moving on, let's focus on maintaining a clutter-free and well-lit living space.
Cleaning Tips for Aging in Place: Creating a Safe Environment
Living Space Organization: Keep the living space organized and free of hazards. Remove unnecessary furniture or rearrange it for better accessibility. Ensure that electrical cords are neatly tucked away to prevent tripping. Adequate lighting is crucial, so install bright, energy-efficient bulbs and use nightlights in hallways and bedrooms. Transition: Lastly, let's address overall home safety.
General Home Safety: Finally, do a regularly check and maintain smoke detectors, carbon monoxide detectors, and fire extinguishers. Keep emergency contact numbers easily accessible. Consider installing handrails on staircases for added support. Transition: In conclusion, maintaining a clean and safe living environment is essential for aging in place.
Creating a safe environment for aging in place requires a proactive approach to cleaning and organizing. By decluttering, ensuring floor safety, maintaining a clean kitchen and bathroom, organizing the living space, and prioritizing overall home safety, you can significantly reduce the risk of accidents and create a safe and comfortable environment for aging in place. With these simple cleaning tips, combined with regular maintenance and attention to detail, will help promote independence, confidence, and well-being as you continue to enjoy your home for years to come.
Check out some more blog posts on cleaning such as how to clean children toys. We also have lots of cleaning services to offer such as Medical Office Cleaning.